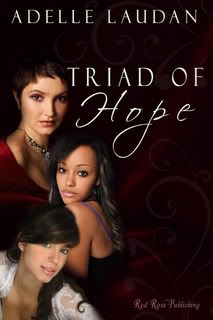 Contemporary, Inspirational, Interracial/Multicultural
It's time to celebrate the release of
Triad of Hope
!! And as the author,
Adelle Laudan
, I'm thrilled to have you here with me today.
Be sure to find out how to win some cool prizes at the end of this post. I will also be picking a few random winners throughout the day from those who participate.

I guess I should introduce myself. My name is Adelle Laudan and I live in Southern Ontario with two of my four children still under my wing. Life as a single mom of two teenage girls is...interesting, to say the least! Family, Writing, and Motorcycles are my passion.

Triad of Hope is extra special to me because it includes the re-release of my beloved, Juliana.

It is three stories of three women and their journeys of self-discovery and healing. It is my hope to inspire women who are struggling with any of the trials Juliana, Rosa and Shani face, and instil hope for a better tomorrow.

Juliana

Juliana is the story of one woman's healing journey after an abusive marriage.

Short excerpt

Juliana sank to the floor. An overwhelming sense of surrealism washed over her. The officer on the other end of the phone continued to speak as she scanned the apartment—her prison since the day she married Gary.

"If it's any consolation, Mrs. Anderson, he didn't suffer. We calculated his car slammed into the retaining wall at one hundred and twenty kilometres an hour, exploding on impact…."

Consolation? She nodded her understanding as if the officer saw her actions. What kind of heartless woman am I to wish he"d suffered just a little? Her gaze settled on the front door.

"Mrs. Anderson? Is there anyone you can call to come over? I don't think you should be alone…."

The officer kept talking as the receiver slipped from her hand. A mixed up jumble of undecipherable words continued. She inched her way up the wall and walked over to the door, unchained it, and opened it wide. With a big intake of breath, she straightened her shoulders and lifted her head before venturing out into the hallway. Juliana stood there, frozen.

What if this is some kind of cruel joke? What if he stepped out of the elevator right now?

Her heartbeat raced at the prospect, and she hurried back into the confines of the only world she'd known for over seven years. Trembling hands relocked the door.

Rosa

Rosa is the story of a deaf woman and the challenges she faces, including being able to take a chance on love.

Short Excerpt

Annie waited with hands clasped tightly on her lap while the doctor opened the sealed envelope.

My dearest, sweetest friend, Annie,

I know we haven't known each other for long, but it seems you've been a part of my life forever. If you are reading this, it means I am no longer here, and my child has no mother. I am asking that you take my child and raise her to be just like you. I will rest easy in knowing she is taken care of by such a warm, caring person such as you. I know this is a lot to ask of you, but I have seen your heart, and you have much love to give.

Please tell my child I left this world loving her more than life itself,

Forever,

Lily

Annie looked across the desk at the man who read her future. She stood without speaking and left the office, heading straight for the nursery. Standing at the window, she looked upon a sea of babies. Her gaze fell upon the one she'd already fallen in love with. With one hand on the glass, she cleared her throat and whispered hoarsely, "Rosa."

Shani

Shani is the story of a woman who discovers the truth behind her adoption, and dark secrets from her birth place, Africa, surface. It is the story of love and trust, of forgiveness, and rising above adversity to find hope.


Short Excerpt

An almost palpable sense of foreboding filled the attic. Shani didn't think it would be this hard. Two years had passed since her mother's death. Why were her thoughts and actions riddled with fear since she entered the house she'd grown up in?

It wasn't like she'd buried deep dark secrets within these walls. All of her childhood memories were good. So why did she have this intense urge to run—to hop on her bike and not look back? She drew a ragged breath and lifted the lid to her mother's wooden chest; the rusted hinges creaked in protest. A cloud of dust blew up in her face as the lid fell back, sending her into a coughing frenzy.

Shani sat back on her heels and wiped her eyes with her sleeve. Her brow furrowed upon seeing the neatly folded piles of baby clothes. Her parents had adopted her when she was almost two years old. These clothes were for a small baby. Carefully, she unfolded a hand-knitted sweater of pink and held it up to the light streaming in through a section of window she'd wiped clean. Did my birth parents give these to my mother? Did I wear this as a baby?

Curiosity prompted her to look under the clothes. Her hand touched paper, and she moved the baby clothes to one side. A stack of letters tied with a ribbon sat at the bottom of the chest. Her pulse raced as she lifted the stack and set them on her knees. The top letter was addressed to her mother, Becca St. John—her mother's maiden name. She squinted to read the faded writing in the top corner of the envelope.

Kenya. The letter was from her missionary grandparents whom she'd never met, now too old to travel. She would probably never meet them unless she went to Africa. She'd often thought of going—if for no other reason than to find her birth parents.

Shani took an old shirt and wiped clean another pane of the window. Dust particles danced in the sunlight that lit up the dingy attic. She pulled an old sheet off of a chair and fanned the dust from her face before sitting down, letters in hand.

You can purchase Triad of Hope at Red Rose Publishing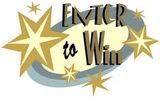 You can win this signed print of 'Swimming Toward the Light' by Cole Thompson.

It measures 7" X 7" (square) printed on 8-1/2X11 Hahnemuhle Photo Rag.

Since all three women in Triad of Hope are on journeys of self-discovery, I thought this print was fitting. Don't you?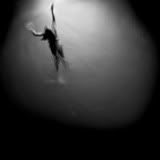 Taken in Kihei, Hawaii
OR
You can win this fun prize package.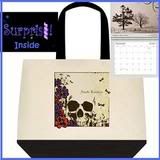 All you have to do to be entered to win is subscribe to my Newsletter on the main page of my website. For those who are already subscribers, you are automatically entered and can put your name in the hat again for every subscriber you send my way. Be sure to tell me who they are so I can add another entry in your name.

Email: adellelaudanATadellelaudan.com

(Put `contest` in the subj line)

My Newsletter comes out Quarterly. The next edition will be out by this weekend. I will notify the winner of this beautiful print and announce it in my Special Christmas Edition of my Newsletter.

Don't worry!

I also have a few goodies to garner you instant gratification.


Magnet calendars
(amt depends on # of replies)




Lovely notebook
2010 calendar on inside cover

Good luck! Thanks to everyone who participates in today's celebration. I hope I have enticed you to buy Triad of Hope. If you have any questions, ask away. I'll be watching out for messages all day!

Coming December 3rd to Red Rose Publishing – Christmas Magic

Wishing you Miles of Smiles



~ Adelle 'Legs' Laudan
WEBSITE
~
BLOG
~
MYSPACE
~
FACEBOOK
~
TWITTER